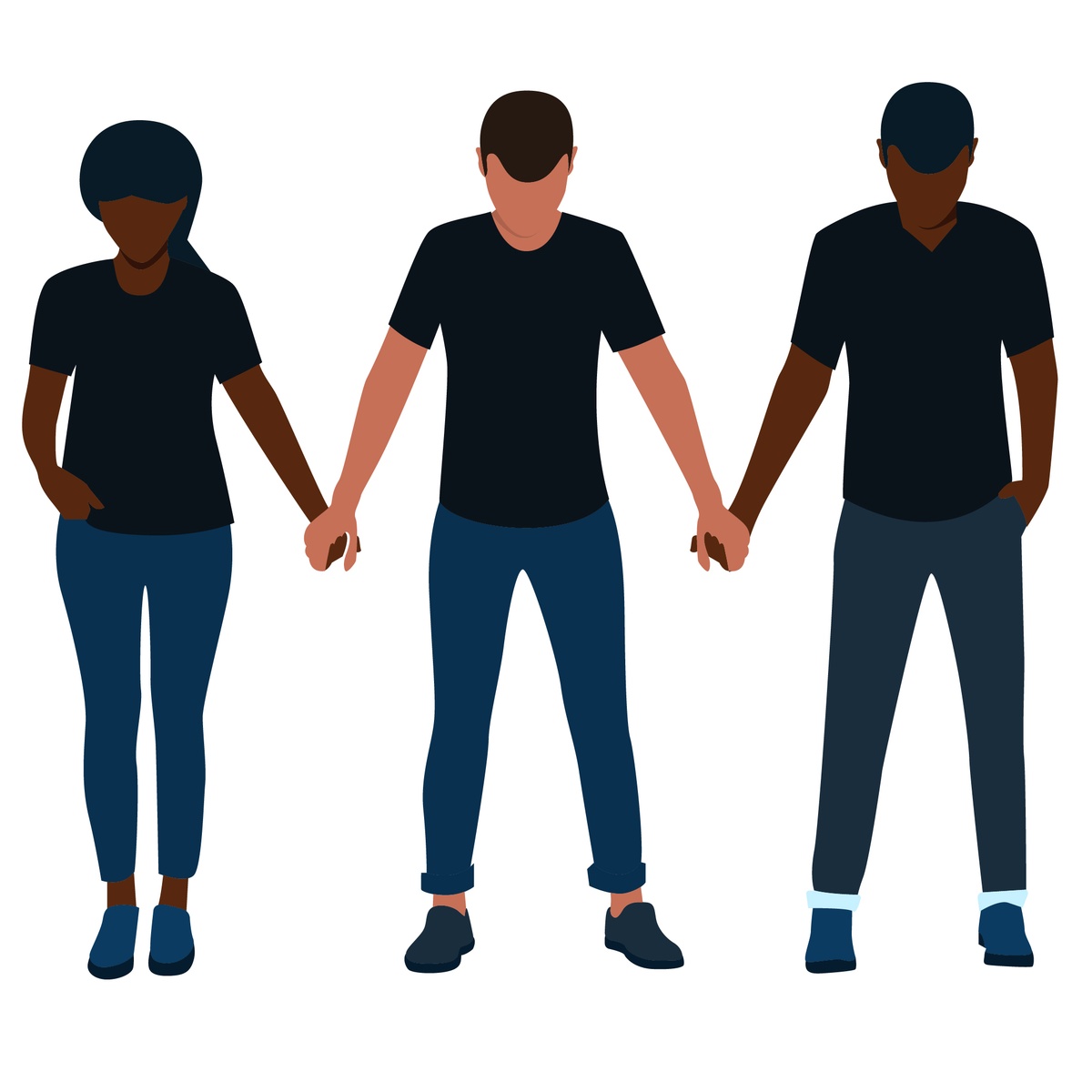 As an organization and community, ArcVida supports the Black Lives Matter movement and believes that police brutality and violence is deadly, destructive, and intolerable. The killings of George Floyd, Breonna Taylor, Philando Castile, Jamar Clark, John Crawford, Tamir Rice, and countless others reflect racism that we cannot live with in a healthy society.
One driver for founding ArcVida was creating the kind of company we want in the world, while guiding individuals to find their professional fit, without isms - including racism - impeding their success. As part of our ongoing commitments, we partner with Black professional-led organizations and businesses to support their efforts. Although we have some good processes, we have more work to do as we grow our diverse, inclusive company. Specifically, we commit to continuing to create the community and services that the Black professionals we serve need to succeed by 1) including anti-racism guidance in our applications, community and communication and 2) amplifying Black professionals and elevating diverse voices in our content and thought leadership.
As we live together through this turbulent week of protest and videos of police in riot gear pushing and shooting, we share some thoughts and reflections from some of our leaders.
Karen Cecilio – Professional Mentor
"The truth is this comes down to humanity and how we should treat each other. People that look like me can be killed by a person in authority while they're being filmed, with little care for consequences because that's how they feel the world is. That's how 'right' they think they are. That is beyond wrong and if people can't cry out, if people can't say racism is wrong, injustice is not to be tolerated and that saying nothing is being complicit...then as a human race we are lost."
Anna Hunter– Chief Coach
"I was at a Black Lives Matter protest on Saturday and it was quite powerful. Having seen countless videos of police aggression, the police scare me most of all (as they did on Saturday). It seems like they want any excuse to escalate toward violence.
I am heartbroken, but I have been for some time when it comes to racism. This country is long overdue for a reckoning for its 400-year campaign of terror against Black people. These protests seem different from anything I've seen in my lifetime, and I hope real change comes from them. In addition to marching, I am also lobbying my state and local legislators to reform policies around law enforcement."
Ron Rapatalo – Career Coach and Communications Leader
"To ALL of my black brothers and sisters and friends:
I see you. I listen to you. I value you. I love you. I fight in solidarity with you
MY AAPI brothers and sisters: we can be victims of police brutality too. Racism hits us ALL like a scourge. Or in the words of Ibram X. Kendi, like a metastatic cancer."
Michelle Cobas - Advisor

"As a Caucasian-looking Cuban-American growing up in Miami, I'm fully aware that I will never know the pain the African-American community is going through right now. Not even close. Even with all the times I've championed diversity and inclusion throughout my career with any power I've had, I really have no idea. I feel sadness and disillusionment right now. I'm going to channel those feelings and show up by re-engaging in diversity and inclusion initiatives in my personal and work life. Because change starts with those closest to us and I need to do more. I'm going to do this by reaching out, educating myself more, getting more involved in Diversity & Inclusion professional groups and contributing however else I can to effect real change. It's not nearly enough, but it's a place to start."


Elissa Unton- CEO
"My empathy and heart are with our clients, friends, teammates, and families who are reeling with the heavy emotions and the added indignity of racism in conversation and in media, about this movement and protests.
None of us can change the color of our skin. Racism pervades our days, with macro aggression and micro aggression, and a dominant narrative that professionals of color can be successful while navigating racism in and outside the workplace. I've seen racism in organizations when wildly competent co-workers are not promoted, when qualified candidates are rejected, and when huge salary inequities are tolerated and perpetuated. With my volunteer work advocating for showers and toilets at the Skid Row Spa, I experienced the scary over-policing in neighborhoods like downtown Los Angeles.
But it is not enough to learn or to feel bad when we see more inequity or racism. You and I must demand an end to the systemic militarization of police forces and an acceleration to dismantling bad policies and process. You and I must demand our local city budgets balance funding for social needs with community policing. You and I must insist to our leaders that laws exist and enforced for violent police officers to lose their jobs and be prosecuted. Police brutality as policy, militarized police forces and lack of justice MUST stop and we have seen evidence in cities like Camden, New Jersey that it can stop."
Aamir Ashiqali – Professional Mentor
"We marched yesterday in solidarity with everyone who wants to see change. My family and I wanted to voice our pain and demand change. We can no longer stand on the sidelines."
Sarah Richardson – Career Coach and Advisor
"During the heightened tensions surrounding the COVID-19 pandemic, we have witnessed the tragic and completely unnecessary death of George Floyd. The immense grief and pain across our country has turned into frustration and demonstrations that have had a profound impact on our communities. This has been compounded by the violent agitators who are overshadowing the peaceful protesting. All of this makes for an incredibly sad, scary, angry and confusing environment.
I am heart-broken by how we are treating each other collectively as human beings. We, as human beings, owe each other dignity and respect. We also owe each other the space to take a step back and listen – especially now. We can, and should, be having open and respectful dialogues regarding these events. Please be open to conversations and find ways to support each other and our communities. "
Published on 6/5/2020