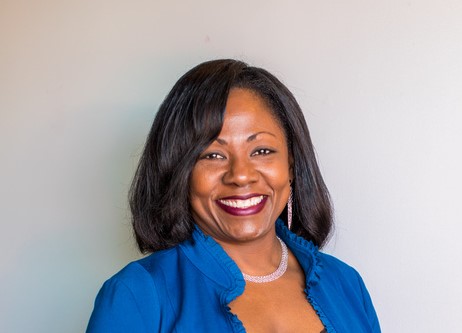 ArcVida provides hyper-personalized guidance and support to our job-seeking clients. We believe that you should only pursue opportunities that are a GREAT fit for you. Our entire process is centered around you 1) discovering what makes you happy, 2) designing the life you want to live - including fulfilling, professional work, and 3) researching the industries, companies and organizational missions that interest and excite you—which also need and will value your skills.
ArcVida's focused approach means that when a client schedules an informational or official interview, it's with someone from a company and a team that our client is REALLY excited to join. Naturally, the risks and rewards feel high because of this excitement. Recognizing and honoring these emotions and then preparing adequately equip our clients to have terrific conversations and get hired.

We asked some of our mentors to share their advice on calming your nerves before an interview.
Why Karen Has Great Insight into Interviewing
After six years of leading teams located in six US locations and with matrix responsibility for project team members in India and Eastern Europe for Cetera Financial Group, Karen Cecilio was recently promoted to Director of Diligence and Integration, working out of the Los Angeles, California office. She's an avid hiker and also mentors ArcVida's job seekers. Karen has interviewed for several roles over her career and frequently interviews professional job-seekers in her role.
Karen's Personal Pre-Interview Techniques
A job interview is one of the most stressful events one can ever go through, especially if I really want the job. Either way, I want to present well, but that extra effort goes into the latter situation.
My pre-interview drill starts off the same, I always work out the evening before. I want a workout that washes away the stress from the previous day but not so close to the interview time that my body is still cooling down, literally! So, no AM workouts for me on interview day. My preparation is all about staying calm, collected, and yes, cool, temperature-wise.
That evening before, I select an outfit and jewelry that makes me feel strong and confident and that I know I look amazing in. I do this selection even if it's a phone interview. The reason I still do that for a phone interview is because of the internal positive energy which translates into speaking confidently on the phone. My mantra is "Look good, feel good, talk better!" One thing I've noticed is that the color I wear affects my mood, so I try to choose a cooler color, like blue even though red is my favorite color.
On the day of the interview, I lower the temperature in my house and in my car on the drive over to the meeting place. I'm already excited, which raises my internal heat index, so I need to stay cool. This also helps prevents nervous sweating and all the things that are distractions from feeling my best.
I listen to classical compositions. Music can be a powerful tool for calming my mind. I've found there's no better way to tell my mind to settle down than classical music.
Finally, I give myself the 'what is the worst-case scenario' chat just before the interview begins. I remind myself that I already have a job and that if this role doesn't work out it's because there is something better waiting for me.
Land Interviews for a Job You'll Love
If you're actively seeking a job and not landing interviews for one you could love, start with ArcVida today. Schedule your free strategy call to learn how ArcVida can help you gain clarity and confidence in the interview process.

Published on 11/18/2019