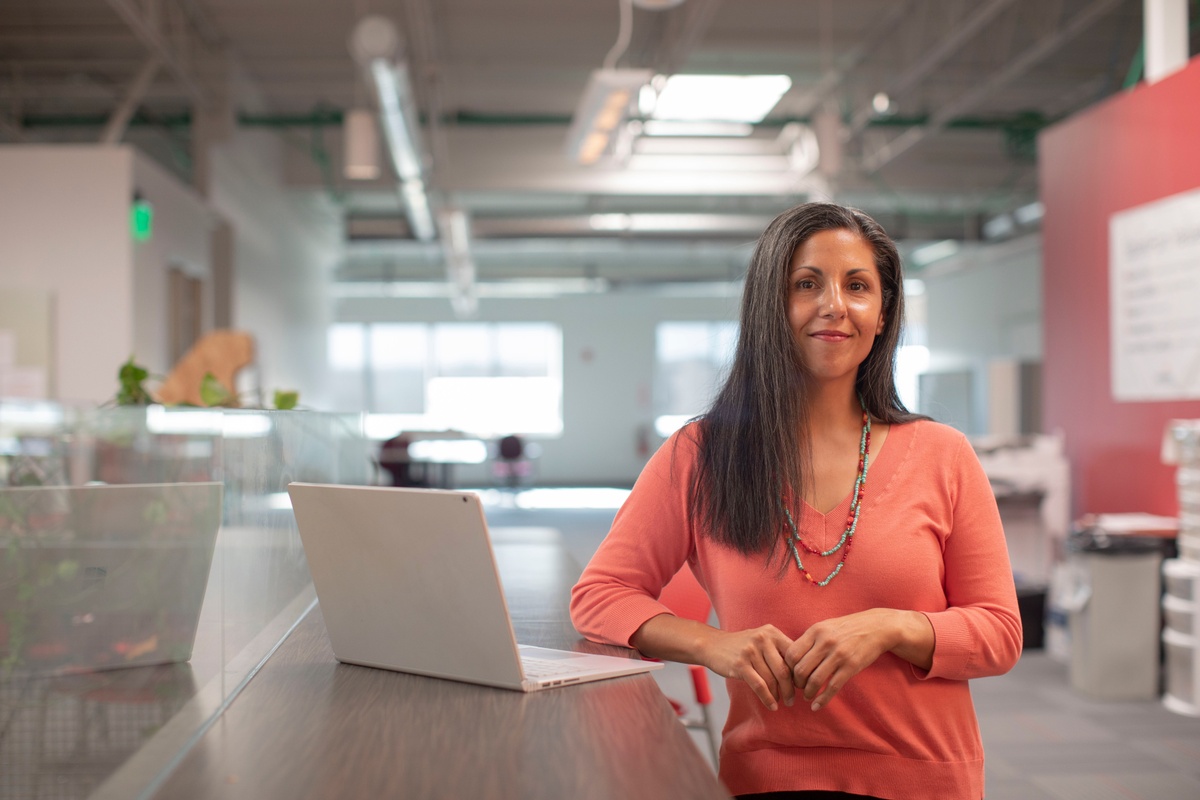 ArcVida provides hyper-personalized guidance and support to our job-seeking clients. We believe that you should only pursue opportunities that are a GREAT fit for you. Our entire process is centered around you discovering what makes you happy, designing the life you want to live, and researching the industries, companies and organizational missions that interest and excite you—which also need and will value your skills.
ArcVida's focused approach means that when a client schedules an informational or official interview, it's with someone from a company and a team that our client is REALLY excited to join. Naturally, the risks and rewards feel high because of this excitement. Recognizing and honoring these emotions and then preparing adequately equip our clients to have terrific conversations and get hired.

Interview Preparation Tips
We're sharing interview preparation tips from top-tier professionals. In this installment, we have advice from three of ArcVida's client advisors: Sarah Richardson, Brian AiChang and Anna Hunter.
Get in a Heroic Headspace
Currently serving as VP of IT Change Leadership at Optum in El Segundo, California, Sarah's experience is sourced from 19 years of progressive technology leadership in healthcare. She shares insights refined through several professional certifications and executive roles in her capacity as a certified career coach.
For Sarah, readiness for an interview is all about getting into a heroic headspace. "The most powerful interviewing story and realization is that everybody has a problem to solve," she shares. "When I step into a hero story and realize that the hiring manager is not there to solve my problem of getting hired, but I'm there to solve their problem and that they cannot move forward until that void is filled, then I am in a different mental space. When I'm interviewing to solve the hiring manager's problem, I'm in a position of success."
Sarah advises combining this positive perspective with adequate research to leave the best possible impression. "A successful interview requires a large amount of preparation and an understanding of the company. However, the company needs me as much as I need them. When I approach an interview from the perspective of mutual interest, it's a necessity for both parties."
Make a Checklist & Put the Interview into Perspective
In his 20+ years in data analytics and systems engineering, Brian has plied his skills in over 30 countries, adding new knowledge and experiences at every stage. Honorably discharged from service in the U.S. Air Force, he is presently Senior Manager of Data Analytics at TractManager in Denver, Colorado.
Brian proposes a more methodical approach to interview prep. "My approach to staying 'chill' before an interview is very 'checklist' so I don't deviate from my normal day," he offers. "My thinking is that I don't need any other variables to impact a stressful event."
The day before an interview, Brian works out to release nervous energy, then picks out a suitable outfit whether the meeting will take place in-person or digitally. He gets his wife's blessing on his selection; "as a guy, I typically want the extra opinion," he says.
After reviewing what he'd most like to highlight during the interview and answering the question of "why me?" Brian takes a moment to put it all into perspective. "I remind myself that no one is going to die from this and that I'm happy I have this opportunity. I know afterward that I will celebrate landing a new job, or I will have learned from this experience."
Boost Your Energy for Video Interviews
Anna is our co-founder and chief operating officer. In her decades of career coaching, she's learned that if the client's energy is right, the interview is likely to go well. On the flip side, no amount of prep will make up for being in a bad mood. You also want to catch the person interviewing you at a good time, when their energy is likely to be highest, which means that if you have a choice on meeting time, "opt for Tuesdays, Wednesday or Thursday in the interviewer's late morning."
On the day of your interview, Anna exhorts you to "guard your energy jealously that day; don't schedule other conversations before your interview that might depress you or make you feel anxious. Schedule a morning conversation prior to the interview with someone who boosts your confidence – a friend or colleague. That way you'll start your day feeling optimistic."
For the few hours before your video interview, here's the schedule Anna recommends you follow:
After your morning conversation, take a walk for at least 30 minutes. If possible, walk somewhere pretty or relaxing. If you can't walk for some reason, 15 minutes of meditation can also help you to relax. (The Headspace app has several options for meditations to help you clear your mind and focus.)
One hour before: eat something that doesn't make you sluggish and won't make your stomach rumble. If you drink in the hour before your interview, take small sips so you don't have to interrupt your conversation to go to the bathroom.
Ten minutes before the start-time, walk around your home; walking and standing will raise your energy. You don't want to start the video interview having been sedentary for the last hour. "Don't move so much that you get out of breath, just enough to be at your most alert presence."
You're likely to be planning an appropriate shirt or top, but Anna also adds this warning: "Wear pants! If you have to get up, you don't want your interviewer to see your pajama bottoms."
How to Land the Interview
Sarah, Brian & Anna recommend these tips for staying cool and collected before an interview. But how do you land the interview to begin with? ArcVida's services are designed to equip you with the tools to expand your professional network and bring new opportunities to you. Get started with a free strategy call.

Published on 7/15/2020