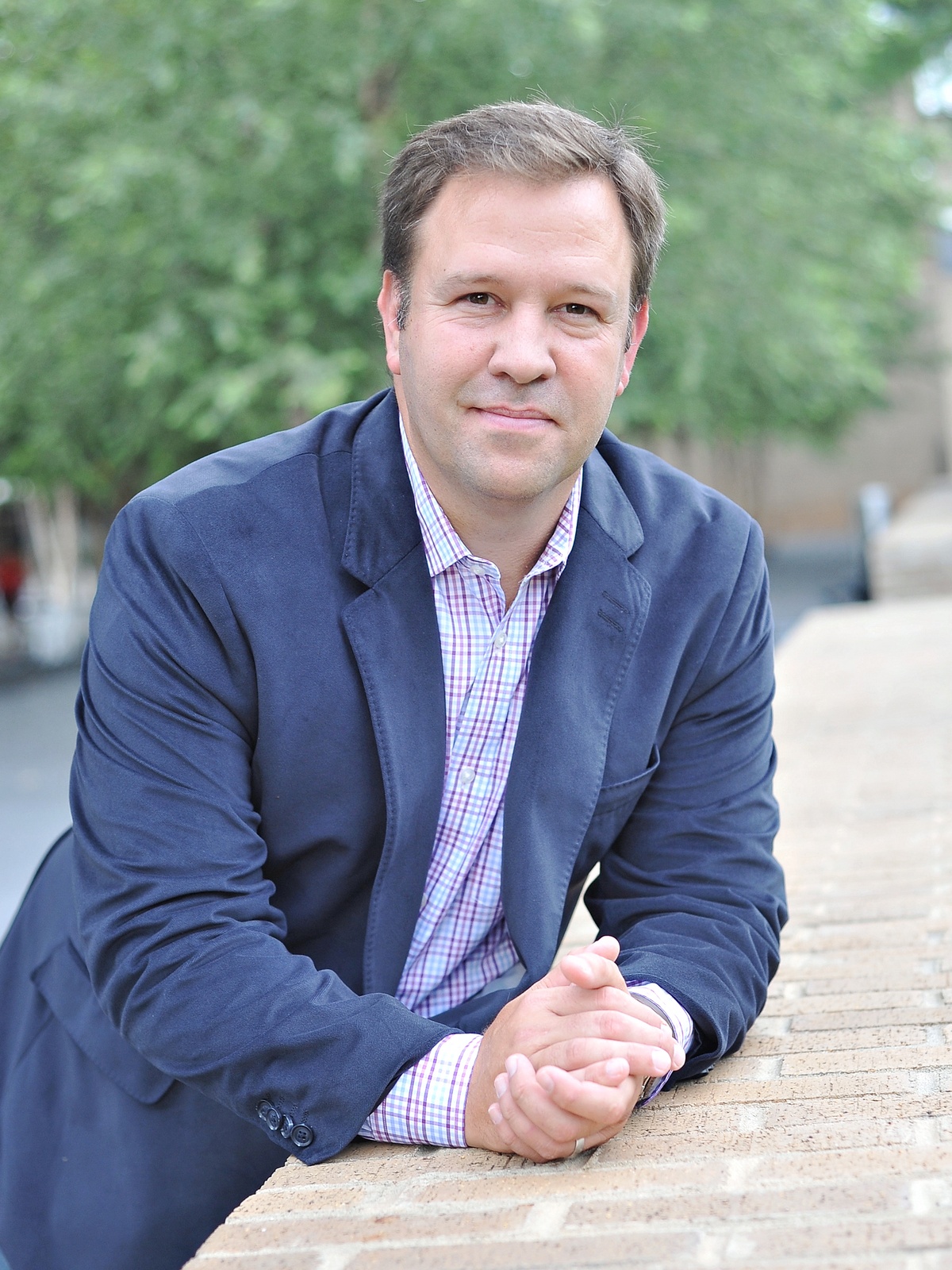 Photo: Personal photo of Bryan Setser. Used by permission. All rights reserved.
As we grow, we are adding professionals and leaders with a range of experience to our team. ArcVida mentors are trained in our innovative process and have deep experience in navigating professional conversations and transitions. As part of our service they meet privately with our clients as they work to find their next, optimal career move.
We are thrilled to announce that Bryan Setser is joining our team. While he trains as a cohort leader, he is available as a mentor to anyone who's actively engaged with ArcVida in navigating their career transition.

About Bryan Setzer
Bryan Setser is the Founder + CEO of the Setser Group. He leads a talented squad of digerati designers who design and execute leadership for change and innovation labs for k-12, higher education, and the future of work. Bryan is an experienced executive edu-preneur and bigger table builder with three decades of results in the k-12, higher education, non-profit, and for-profit sectors.
He is a long-time k-12 practitioner having served as a teacher, principal, and as the nation's first Chief Quality Officer at the Baldrige Award Winning district Iredell-Statesville. Bryan also led significant digital transformation efforts as CEO of the North Carolina Virtual School, the second largest in the country. In addition, he has been a leader of solutions practices as a partner and principal at 2Revolutions and rpk GROUP working with multiple k-12, higher ed, and workforce clients in over 30 states and 6 countries. He is a sought-after coach, advisor, strategist, and execution expert for organizations that want to build a more equitable future for all.
We've interviewed Bryan to learn more about his career journey so far. He also shares how he thinks about professional networking, and key personal lessons about creating your own career path.
What was your undergraduate experience like?
I graduated from East Carolina University in Greenville, NC and majored in English. I chose English as a major because I deeply believe that if you can read, write, think, and speak, you can move ideas, people, and projects to uncommon outcomes. I was a resident advisor, ECU Ambassador, and was a member of the Honors College. I had wonderful professors, and did my student teaching at Chocowinity High School, in Chocowinity, North Carolina.
The first week of my student experience, the entire school was destroyed in a hurricane with the exception of the gym and the library. I taught Shakespeare amidst bouncing balls and tubas playing. It was great preparation for managing life's challenges and opportunities. Everyone I've ever met from East Carolina in my professional world is an enthusiastic change maker. The University is known for education and creating awesome experiences for all the Pirates who attend ECU. There's a sense of punching above your weight class among graduates as compared to Duke, UNC, and NC State in North Carolina, and I would have it no other way. I've advised multiple clients at the Ivy League Level and led Fortune 500 tables. There simply is no substitute for what I learned at ECU via James Comer that, "No significant learning occurs without a significant relationship." live that mantra every day in every interaction I have with others.
What did you do during the summer?
Every summer I had internships that ranged from jobs at workforce training agencies, summer schools, night schools, and credit counseling agencies. I also worked in after-school programs, as a soccer coach, and as a soccer + basketball referee. Furthermore, I provided tennis lessons and tutoring in English for high school students. All of these experiences helped me build trust, interact with people, and accomplish goals for myself and others.
What was your first job after college?
High School English Teacher and Head Soccer Coach at St. Stephens High School in Hickory, NC.
In what ways was it a good role for you?
I've always loved to collaborate with teams and people to build uncommon experiences and outcomes. The fit was perfect for me as I got the opportunity to teach over 120 kids a year and lead two athletic programs in that I was also the assistant basketball coach. Helping others, serving them, and leading them to success was awesome. I was also very involved in the school improvement teams, technology training, and staff development practices. So, I got to collaborate and lead adult teams as well. When Dean Smith retired from basketball, he said, "My greatest accomplishment was that I was able to retire as a coach and teacher." I cried for a few minutes after that thinking of all my students and players over the years at St. Stephens. Then, I realized I was going to do that too, just in different settings.
And in what ways was it not a good fit?
It was my first dose of bureaucracy and hierarchical leadership in organizations. I've always challenged the process, and it was a great learning ground to fail forward, dust myself off, and challenge the process again if it meant creating amazing outcomes for students, staff, and the community. In my first week of creating the first women's soccer team in school history, the football coach was so mad we'd added a sport on his field, he had his team throw the soccer goals over a fence. In the aftermath, that was my first experience negotiating communications with an athletic director, school principal, and an incensed soccer community of very influential parents. Such challenges will develop your diplomacy and win/win skills pretty rapidly. I learned a lot at an early age on how to be a bridge provider, a builder, and a consensus maker on tough issues going forward for a community. The experience was invaluable.
How did you decide to go to graduate school?
I've always had excellent mentors and coaches. I've had folks that would grab me at each level of my career, and say, "Bryan, you're doing great work here, but you are destined for something much more significant." They would often say, "I think you ought to grow your talents with another degree or this learning opportunity." Such advice came from my father Fred Setser and my first principal Bob Carraway who both thought I could make a greater impact in education administration. In addition, I was often on committees, groups, or teams early where people with these same degrees were making decisions and/or not advocating for what I thought could create greater impact. I thought to myself, "I can do this better, and what does it take to sit in that chair or at that table?" Once I found out the route, it was a simple backwards design. Find out the requirements, commit to the discipline of achievement, and then go get your dreams. I love learning, and grad school for me both at the masters level and at the doctoral level was a blast. I deeply value learning with and from others, and I like solving complex problems. I continue to learn to this very day in micro-credential courses on diversity, equity, and inclusion and anti-racism training, and in cohorts, and through peer networks.
Did you have any "aha" moments in graduate school?
I had them daily and weekly. I've always been insatiably curious. And If I found something that worked and it was not being applied or scaled, I was often incredulous at why not? So, I'd come back with character education efforts based on a book I was reading in grad school, and then launch the first character education summit in my school district. I'd sign up for something in technology in my courses, and I'd bring that work back to a summer program and/or launch my district's first high school in 40 years with a 21st-century learning design around the nexus of education and technology. And throughout all of these experiences, I was learning things from my peers to calibrate, shift, scrap, or add to my game or to the approaches of the teams I was serving or leading. I'm a really good mimic. If you do something better and smarter than me that will become a trait, a skill, and/or a strategy I'll use to make those I serve better.
How did you pick your job after graduate school?
At each level, I was already preparing for the job I wanted. My masters' internship required that I shadow a leader. He encouraged me to map my thesis on school reform to professional learning communities, and that became a keystone conversation for my first principal job in Union County, NC. I was not only well versed in the topic, but I could share results from my practice as an Assistant Principal. In addition, I knew the research and results of benchmark institutions. Moreover, I could articulate how I would scale that work in my first principal post. The best quote I heard during this time was from one of my mentors. He said, "If you are not already acting like the job you want, then I hope you never get it." I knew exactly what he meant. And from that day forward, I've observed the great ones, and I repeatedly have done as Bruce Lee suggested, "Absorb what works. Discard the rest. Make new your own."
Why and when did you transition into your next job? And the one after that?
I left my first principal post to become the nation's first Chief Quality Officer. It was an opportunity to grow even more with an amazing leader that cared very deeply about building the capacity of his team. I already had a doctorate at this point, and this was the first leader to ever tell me, "Bryan, you have some great skills, but I'm going to make you even better in terms of your gaps. I want you to become a Baldrige Examiner, and I want you to find out what make organizations great in sectors in and outside of education. Then, I want you to bring that knowledge back to our team and community to make us better." I was hooked on continuous improvement before, but now I was an evangelist. And that time period helped me get recognized and prepared to be recommended for the role of CEO at North Carolina Virtual to the then Lt. Governor of our State.
How is your current role a great fit for you?
I enjoy growing and building an organization. We've launched in one of the most challenging years in business history, and not a day goes by where I don't do four things that I enjoy. First, we have to get clients, relationships, and work to keep the business going. I love to network and solve challenging problems with people and teams. I get to do that every day. Second, you have to do quality work to keep a business thriving. I enjoy working with teams and people to achieve outcomes and owning my own consulting shop allows me to do that work every day as well. Third, I love telling the story of what we're doing. I enjoy visual marketing and working on social media platforms to amplify our brand, results, and opportunities to make the future of learning and work better for all. Finally, I get to manage people, contractors, process, and resources. All of my work presents daily triumphs, learning moments, and challenges that make me feel alive in the pursuit of what is possible for a better, more equitable future for our clients, our team members, and our country.
What are your experience and results from networking?
Relationships for me are characters in a stoplight manner throughout my career, and even more so now in terms of growing our impact with others at Setser Group.
The Green ones are exceptional relationships that are deeply personal. We are always looking for ways to collaborate, share, and build the futures we seek together. When times are great or tough, I return to these networks and people to get smarter, more inspired, and even more deeply committed to do great work for good. I'd hide a body for these people, and they'd do the same for me.
Yellow network relationships are ones that I have not figured out just yet. I enjoy seeing these folks at conferences, reading about their work, and connecting in communities, but I'm also curious as to how to learn from them, work with them, and establish more deep relationships that could potentially turn green. The bottom line for me is always a triple one. Could we work together on a project for economic return? Can we stay connected to help one another, our teams, and our client's social impact and value? Or can we figure out ways to advocate, learn from one another, and/or help ourselves grow or others on our planet grow?
With Red network relationships, I see them as a critical decision of time investment, or not yet, or in terms of rehydration, re-entry, and/or potentially even giving way to grace that they are just not going to work out. Some folks are takers and not givers, and that has to be assessed as well in every network. Many people mind grope me and then never offer anything in return. To be blunt, I don't need to be paid for my time in every instance, but If I give to you, let's keep doing that for each other. Not doing so is rude, and I don't need to be mind-groped by you further.
Sometimes networking with these folks involves timing. At other times, it may be that you have not quite demonstrated your value and connection and vice versa. Yet, I still track them because I've never lost the feeling of wanting to have a great experience with everyone I meet, and I'm always hopeful that these relationship will blossom, be restored, or be appreciated for the time we shared and could not quite pivot to something that we wanted to do together or learn from one another. There is also tremendous learning in toxic relationships, failed ones, and ones that did not move forward due to mutual understanding of fit or fitness. Some of those lessons are hard, but they make you more reflective, better, and more open to not making similar mistakes in the future. As a result, the quality of your networks and networking always improves from these lessons. Experience truly is one of our greatest teachers.
What are some key personal lessons about creating your own career path that you'd like to share with ArcVida's jobseekers?
Chase competency in all you do. Whether you desire the best for yourself, those around you, and/or your family – you'll never be out of options, because you'll always be chasing competency in multiple areas of your life.
I've always been a voracious learner. I had no idea how valuable a skill that would be, but I wanted to emulate success from the very start. I wanted to be around people smarter and more talented than me. I soaked up mentors and set my aspirations in such a way that if I came up short, I'd still make an impact well beyond what others deemed practical or wise.
While I don't even think I've sniffed what is possible for my life at 49, I have learned a few things along the way that I would have loved to have known starting at my career. Here's a list of some of my key lessons:
Whether you are looking for a new job, a healthy lifestyle, or a better relationship with a family member – you'll never get it by blaming others or listing barriers as to why you can't have it. Someone has to set an example it might as well be you.
Do what you love for good. Life is too short to work in a job you hate. Instead, really make an effort to look for something you love to do. Then it is never work, it is something that motivates you to get up in the morning. If you can't find a place to work that cares about your impact, form a start-up. Why not you?
Spiritual connection and peace – whatever your religion or spiritual pursuit – I hope you learn that you are not the one in control. Let go of your need to control everything and find a church, an inner peace, or some sort of spirituality to center life's turmoil and joy. Someone has to believe and have faith and spiritual renewal, how about you?
Get over yourself and give – whether of your time, money, or mentorship - I've come to realize that the more I deliberately give – good things happen. Whenever I slip and think it needs to be more about me or what I'm owed– it certainly is, and happiness never follows that notion. Someone has to live like no one else so they can live like no one else ), it might as well be you.
Learn from and live with others – having a blended family, friends, and clients in multiple parts of the country and world has certainly taught me, we are far more alike than different. If you get caught up in fearing others for their diversity, you'll carve out a life for you and your family that is far less than what it could be. Someone has to try and understand their neighbor, be that person.
Set goals for your family – you do in work, fitness, and with finances – why not really try and be intentional with your family – with time, vacations, or service. It is a dream until you write it down, then it becomes a goal.
Enjoy more and live in the present – I struggle with this one all the time, but instead of regretting your past or being anxious about your future – really try and enjoy the moments that you'll never get back.
Restore and renew relationships – timing, immaturity, circumstances, and anger can all be restored with one phone call or long overdue visit. Someone has to keep bridges from burning, you might as well carry the water.
Mix travel with tradition – I have tons of fond memories of where my family has vacationed and/or visited. But mix it up, see other places, learn from other cultures. You'll be glad you did. Someone has to earn a million frequent flier miles, might as well get started.
Master a deep skill each year – my goal in 2020 is to deeply learn how to design for diversity, equity, and inclusion and anti-racism in order to help organizations build the future of learning and work. Check out what is needed in the future and give it a try. Each year you'll have marketable skills that others do not. Learning something new is never wasted, and I've always seen it provide more opportunities not less for folks. Someone has to be a triple-threat, you might as well learn to use the left hand on a lay-up as well.
A final thought. Most folks will think you need to wait your turn, pay your dues, or gain experience. And, they'll do everything they can to convince you that you are not ready. "People will be irrational and unreasonable, love them anyway," said Mother Theresa. It is in those moments that "a life + career is made". If you don't seize the opportunity to lead, to volunteer, to offer, etc. then someone else who reads this blog will. Why not you?
Why are you excited to join ArcVida's team? What attracted you to our mission and what are you excited to bring about your experience to help our clients?
Well, I too believe that the world needs more people who love their careers, people who can't wait to get to work in the morning and who end the day feeling energized and excited (editor's note -- that's ArcVida's mission!) Our mission at Setser Group is perfectly aligned in that we desire to re-imagine how people collectively design their futures, support one another, and build a better future for their education organizations, workspaces, society, and themselves.
From my first conversations with an organizations' leaders, I always run a few screens on folks.
Do I align with their values?
Could we do great work together?
Do our skills complement and strengthen each other?
Do they suck?
ArcVida doesn't suck. That really does make a huge difference for me. I look for opportunities to collaborate with forward-thinking leaders and organizations, who are about changing the world for everyone, and who deeply believe they can make the human experience incredible.
I'm excited to share, learn from and with, and help others grow in ways that ArcVida's platform provides. We have such tremendous talent in the world right now from folks at every stage of life. And, we need each other. Our collective talents, inspirations, and skill sets can create a beautiful tapestry for ourselves, our teams, and our world. I'm looking forward to being part of the awesome ArcVida network and helping people achieve their dreams and the dreams of others.
You can connect with Bryan on LinkedIN and follow his firm on Instagram.
-----------------------------------
Work with a Professional Career Mentor
Get started with ArcVida by discovering your career Archetype! Your archetype will set you up to receive personalized career guidance from ArcVida mentors and leaders. Ready for a professional mentor like Bryan? Ready for a positive change in your career? Start by scheduling your free strategy call today.
Published on 8/31/2020