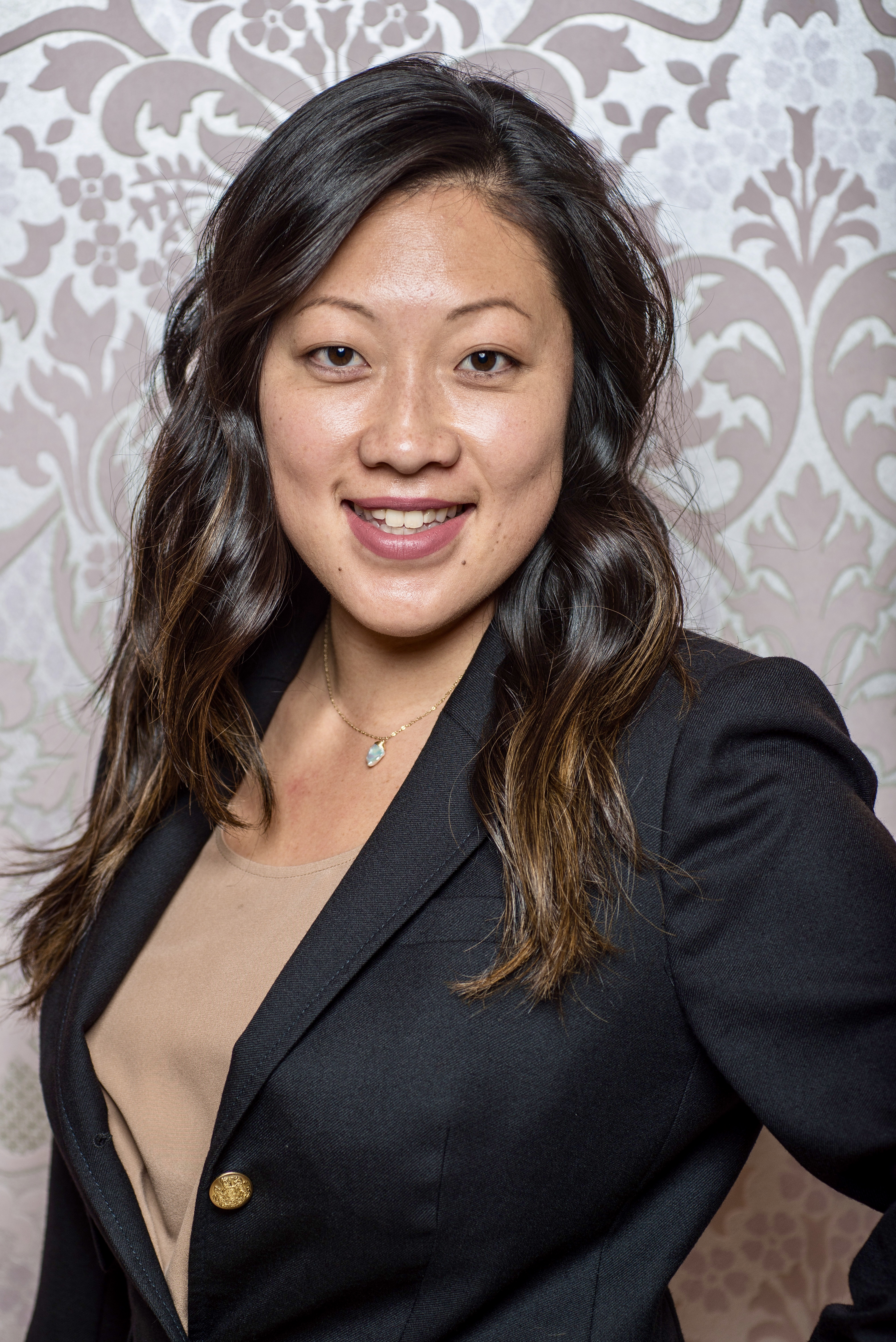 As we grow, we are adding professionals and leaders with a range of experience to our team. ArcVida's mentors and cohort leaders are trained in our innovative process and have deep experience in navigating professional conversations and transitions. As part of our career guidance service, they meet privately with our clients as they work to find their next, optimal, career move.
About Sharon Wang
We are thrilled to announce that Sharon Wang is joining our team. Sharon is the Founding Consultant at Pragmatic Strategy Co., a boutique management consulting firm serving mission-driven projects, businesses and organizations. Pragmatic offers both strategy design and implementation services as well as general operations leadership services. Sharon's work has centered around designing strategies, executing business transformations, and managing operations across industries - including energy, healthcare, federal government, media/publishing and entertainment.
While Sharon has joined as an ArcVida cohort leader, she is also available as a mentor to anyone who is actively engaged with us in navigating their career transition. I interviewed her about her career path and enjoyed learning about why how she formed her professional identity and made important decisions.

What was your undergraduate experience like?
I earned my bachelor of science degree from the Carroll School of Management at Boston College. I concentrated my studies in both accounting and information systems before AIS was born. I also participated in the hip-hop dance group and various affinity groups. College is where I began to learn and understand how my multi-cultural nature is an asset – not a detriment – to my life.
What did you do during the summer?
I had an internship every summer, but because I am the child of immigrants, I did not know what the standard path was supposed to be. I didn't know what management consulting was – or the Big4 – although I ultimately worked in both. Even though I didn't know what the "right path" was, my over-achieving nature led the way.
One summer I had two internships. One was with the Pasadena Playhouse where I worked for the Finance Director and the other was with a personal accountant where I helped populate and file late tax forms. The collection of my summer experiences ultimately led to a nagging question. Why is every employee forced into a functional box? Aren't CEO's known for having range, and if so, how did they gain that when every job before that forced them into a box?
What was your first job after college?
I joined the Finance Leadership Program at Readers Digest Association (now named Trusted Media Brands) which was a rotation program in corporate finance and accounting. In this program, I worked as a business accountant, a corporate accountant, a corporate financial analyst and an internal auditor. I didn't know what I wanted to do with my life. What could have been better than a job that allows me to rotate through four jobs related to my majors from school? Working in a job-rotation program felt almost like deferring starting my career. In retrospect, it jump started and accelerated my career.
How did you decide to go to graduate school?

Even though the world was digital in 2016, professional networks do not often extend across state lines – or even country lines. Once I made manager, I hit the proverbial ceiling in my career and knew I needed to grow my network. There is only one business school that is known for its alumni network both locally in southern California as well as globally, so I decided to attend the USC Marshall School of Business, where I earned my MBA.
Did have any "aha" moments in graduate school?
My MBA program gave me confidence. I didn't realize how much I had actually accomplished in my professional career thus far. The confidence allowed me to make forward looking decisions, take more risks, and conclude on focus areas without the overwhelming sense of FOMO.
Why did you decide to focus on change leadership?
The Trojan Network (USC's alumni network) connected me to Kotter Inc, a consulting firm founded by Dr. John Kotter. He wrote the book Leading Change and made famous the "8 steps" or "8 accelerators." Through this connection, I learned that all of the work that I did in the first 15 years of my career incorporated change leadership and implementation. Everything Dr. Kotter published and speaks about to this day resonated with my professional mission.
How did you decide to start your own consulting firm?
I started my business while attending graduate school. Friendly colleagues thought I could help them grow their businesses, so I incorporated and started! Working as an operational strategy consultant has been a great fit for me because it allows me to use the breadth and depth of my skills and experience. No other job let me exercise all of my professional muscles because my prior jobs had been boxes that I had to fit myself into.
What is a memorable networking result you've had?
A conversation with a fellow alum opened my mind about how to price my services. While I had already estimated the costs involved and set rates with an appropriate profit margin, he reminded me that I had not considered general and administrative expenses in my costs. Although this could have been simply a math discussion, during this conversation I also realized that I been undervaluing my services, relative to my competitors, without consciously doing so.
What are some key personal lessons about creating your own career path that you'd like to share with ArcVida's jobseekers?

Overachievers are still playing the odds whether they know it or not. I have college friends who are incredibly successful as executives at investment banks, consulting firms, and the Big 4. I also know many who did very well immediately after college and wiped out at or around their quarter-life crisis. And, I know even more who still do not think they are successful after decades of paying mortgages and traveling internationally.

It's ok to not really know how you define success for yourself. It's also ok to think you do and then change your mind.

Be kind to yourself and allow yourself to make detours in your professional life along the journey.
What are you excited to bring about your experience to help ArcVida's clients?

Somewhere along the way, we forgot to train managers to be managers and educators. We forgot that we will need successors, and they will need their successors. I'm excited to bring "continuous learning" into people's lives much more than a corporate learning and development required training can.
----------------------------------------------
See more about Sharon's background or connect with her on LinkedIn
Are You Struggling in Your Career Transition?
Get started with ArcVida by discovering your career Archetype! Your archetype will set you up to receive personalized career guidance from ArcVida mentors and leaders. If you're struggling in your career transition and would like a mentor like Sharon, schedule a free strategy call today.
Published on 10/16/2020