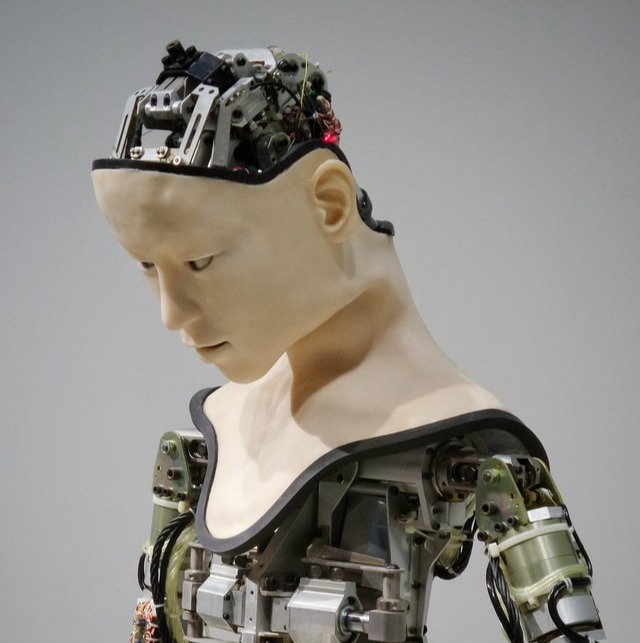 As the COVID-19 pandemic, mandated stay-at-home orders and the six-feet distance rule continues, more businesses are turning to artificial intelligence (AI) and automation to survive the crisis. From healthcare relying on telehealth visits to grocery stores focusing on self-checkouts for ease, the increasing adoption of new technology has caused people to rethink what they think they know about the workforce. Seemingly, "robot-proof" jobs are rapidly disappearing.
In every system, data, computers, and humans play their roles. Although the balance is shifting from humans doing repetitive or time-consuming work to computer algorithms, this doesn't mean that the functional need disappears. For example, a computer algorithm can match accounting transactions, but humans need to create a chart of accounts that mirrors and effectively supports the business' operations. With more free time, accountants can be more productive in creating and delivering more interesting, less repetitive work.

Start with Considering Emotional and High-Stakes Contexts
First, you must think, "What is a responsive need in an emotional or high-stakes context close to my work?" That response is where humans excel. For ArcVida, this is the live support of professionals who are in career transition – our cohort leaders, professional mentors, and community response each play a role for our clients in supporting positive energy, identifying a direction for a fulfilling career, and setting a job search strategy. Effectively combining motivation, values and situational context is a very human skill. Consider, or even draw, where that intersection is needed in your industry or field.
Next, as you're thinking about predicting the needs of the future, think about how you spend your time. What really matters to you (online and offline) in your environment, organization, and community? What tools or resources do you use now? Community managers, no-code developers, and graphic designers will be needed everywhere. Cooks, nurses, teachers, therapists, and technicians are essential, and an aging population will likely increase these needs too – and not just for people doing this direct work. This work will be needed for all of the people and organizations supporting them.
Choosing an AI-proof Job
Unfortunately, it will be pretty hard to find a position that doesn't have a chance of being taken over by automation or another type of AI-technology in the future. "There is no fail-proof for advances in technology to automate systems or processes and remove a person," according to Engineering Analysis Center Manager at So Cal Gas and ArcVida mentor Calixto Meraz. But there are ways to circumvent having your profession being completely overrun by machines. "Instead, this is an opportunity for any career professional (even those not "tech-savvy") to pivot their career projection or skill sets to adapt and retain their unique competitive advantages."
One tactic is to research positions that focus more on the creative and sensory parts of your brain. "Focus on any work that is heavily context-dependent, right-brained, or has a right-brained component," advises Charles Pensig, a founding partner of Stratus Data. The right side of your brain guides visual awareness, imagination, emotions, spatial abilities, face recognition, music awareness, 3D forms, interpreting social cues, and left-hand control. Your brain's right side also helps to comprehend visual imagery and make sense of what you see. It plays a role in language, particularly in interpreting context and a person's tone, staying on topic in a conversation and organizing your thoughts and ideas.

Pensig also offers a future-orientation frame noting, "the trick is to stay ahead of the machine curve." It's not enough to simply understand and reason, you must be able to express those ideas in a way that catches the eye. Careers that are more about expression and appreciation of an art are less likely to be duplicated by a soulless machine.

Pensig explains, "Art, writing, complex analysis, leadership, management, coaching, and psychiatry are all skills that are difficult to replicate. Simple logic (an AI chatbot that answers standard questions) and simple movement (an arm that picks up and paints car windows) are on the chopping block." Machines can tackle simple and complex computing. As a machine thinks logically about what people would like/need to know and its own limitations in what it can do, people think about how they can connect with each other and find ways to complete an action that embodies that. If a person wants to tell another how they feel, they can write a love song. While a machine can put together the beat and lyrics, it doesn't necessarily mean it will connect emotionally with the listener.
A third tactic in setting your career strategy is to focus on not just the automation and AI but on the true needs of that facilitating that AI. As we rely more on automation, there will be needs for maintenance, data storytelling, engineers, data analysts, and other related functions.
Can we systemize the system?
According to Meraz, "In the past, we could comfortably state the 'human element' cannot be 'systemized.' This is no longer the situation, thanks to increasing adoption of AI systems like Alexa, Siri and social media, overall. Regardless of generation, any professional needs to learn the lingo at a minimum and keep abreast of emerging technology and data analytic trends." Every era has dealt with technology possibly threatening their livelihood, dating back to the invention of the printing press. As humans, we've always learned to adapt and stay ahead of the curve. We don't have to adapt to technology needs as much as technology has adapted to the needs of humans. "I still purport that one does not have to be tech-savvy or a programmer/engineer to sustain in any industry," said Calixto.
How will automation and AI impact your future work?

So, what's the future of automation and AI when it comes to deciding a career direction? Your best bet? Choose a path that connects with people. Or as Meraz says "focus on the last thing that will be taken over by robots: strategizing on how humans consume, direct and absorb data. "I see a major reduction of person-to-person customer service or contact along with a fast emergence of solutions involving AI, blockchain, data analytics and predictive modeling."

Even in the midst of COVID-19, people have found ways to digitally connect as they never have before. Multiple Zoom calls and Slack messages a day between coworkers. Apps focusing on old-school games to play with friends. Wine packages to send to a birthday party and have tastings either several time zones away or just a few doors down. Technology had always had a place to help bring people together, we just need to ensure there's still a human connection.
Making sure society makes a place for providing jobs that automation or AI can't tackle is a must and this need will require strategists and leaders. Otherwise, we could face a generation of workers with nowhere to go. "I see faster displacement than replacement. Governments will have to step in," said Pensig. If we're only focusing on the future of our technology and not our workers, we won't have a future to look forward to.
How else can you prepare for AI and automation?
"Personally, I took the approach of 'if you can't beat 'em, join 'em' – and am helping to digitize processes for large organizations," said Elliot Fruchter ArcVida Mentor and VP, Global Relationship Manager at Genpact, a professional services firm working in digital-led innovation and digitally-enabled intelligent operations. "Truly, automation and efficiency have always been winning industries and will continue to be ever-more so. When we were an agricultural society, who could imagine that one day we'd be 90% services. In the future, we may be 100% automation, connecting people, robots, and processes to keep the world moving, efficiently." Technology and people will keep moving forward, it might just take a bit of planning to make sure that your career stays in step with both.
----------------------------------
Get Professional Career Support
If you're ready for efficient, affordable, effective support through your career transition and an AI-proof role, schedule your free strategy call to share your situation and goals.


Additional Reading
Be Intentional About Your Career
The Second Machine Age by Erik Brynjolfsson and Andrew McAfee
Published on 3/10/2021