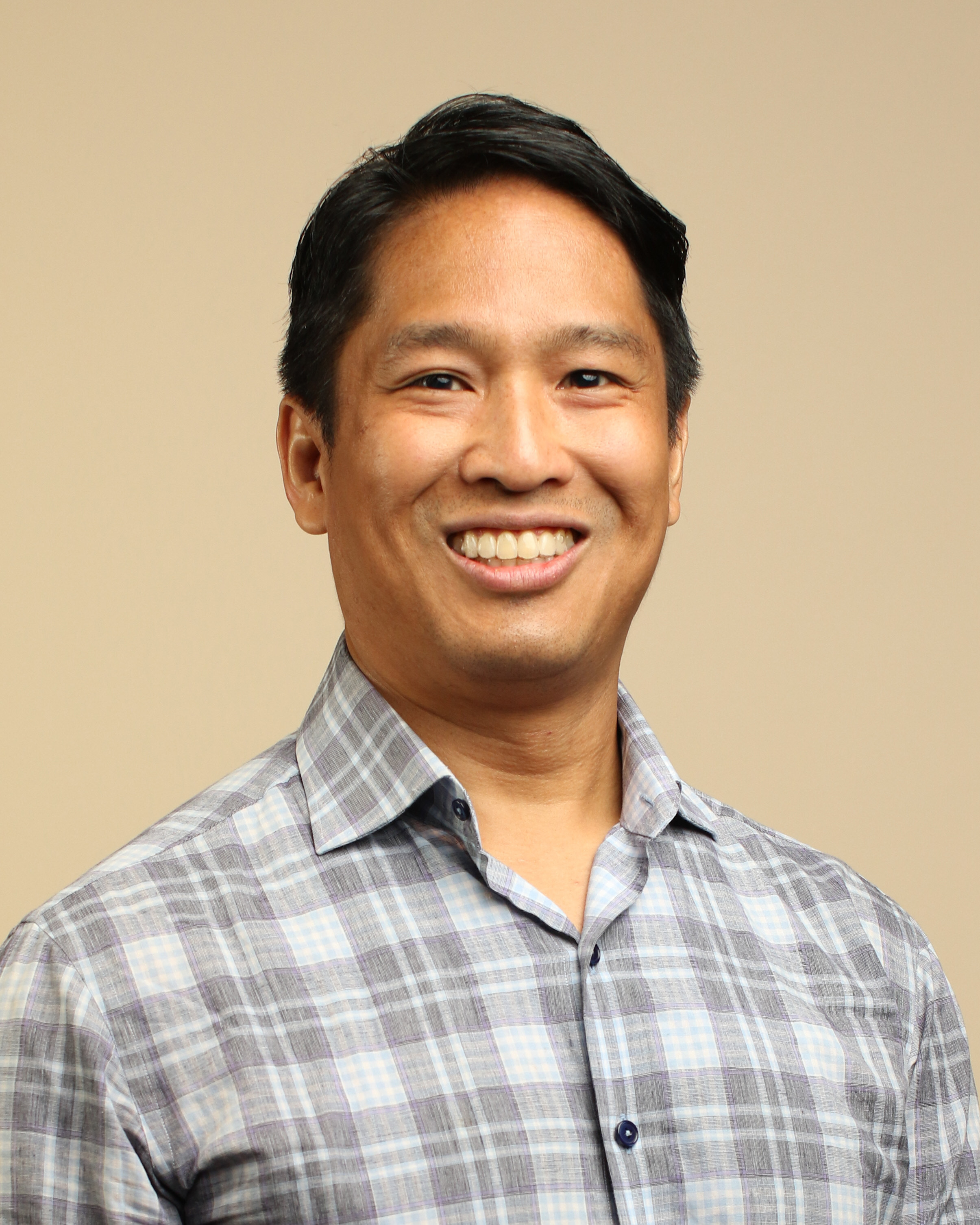 We recently caught up with our mentor Ron Rapatalo to ask him a few questions about what's new in his career and what he's looking forward to when it comes to working with ArcVida clients.
Ron join our team in 2020 and has had a successful career in education, non-profit, and executive recruiting. He also brings his own purpose to our client-facing content and our external communications. As we continue growing, we know that his wisdom and skills will strengthen our strategy, inform our tactics, and enliven our communication, while our job-seeking clients benefit from his experience.
What was your undergraduate experience like?
I got to travel internationally. I got to do student activism to make a campus impact where I met some of the best people – including my closest friends. I attended NYU as a neuroscience major, with a math minor. I had a 3.7 GPA and was a math major, but I didn't like the theoretical aspects of math.
I was also a resident assistant. I did summer orientation for the College of Arts and Science, as well as a peer-referral service for mental health support. I volunteered as a drug and alcohol counselor and I was the president of the international Philipino association. Fun fact: I was the Treasurer of a traveling inter-collegiate trivia competition. We got walloped but I enjoyed the experience of seeing colleges.
How did you spend your summers?
For all four years, I held a student worker job doing admissions work at the Adult undergraduate degree programs. That's how I learned to type fast – through data entry – a lot of customer service there.
Then, I worked there full-time for three years after college because I was given a lot of responsibility. I enjoyed hearing people's stories and being able to counsel or connect them on where to go within or outside NYU. It was a good fit for me because of the different kinds of customer interactions I had. These experiences went well with the coaching and advising I like to do. But there was a small downside – the bureaucracy and low expectations of other workers: my colleagues saw that I was working more so they worked less.
What was your first job after college?
Next, I went to Morgan Stanley for three years. I was referred by my sister and was hired into a Fixed Income Operations role and then into home loan operations. I was the only person there without a finance background.
Do you have any significant military or non-profit experience?
I worked for Teach For America because I wanted to do more soul-searching work. I became the national office manager for 18 months. I was such a good office manager because I am good at relationships! I remember it was such a white normative place to work back then. Someone like me who was equally good with the founder and the door people was a mystery to a lot of people.
At New Leaders, I started in admission operations working behind the scenes. I learned interviewing, recruiting, and designing new recruiting strategies for emerging leaders. I am so thankful for going from operations to strategy there, building strong relationships with some of the most passionate people working in K-12 leaders. It was also a white normative place in that they talked about equity but didn't try to change the systems. I didn't have the pathway toward growth and more senior leadership opportunities.
How is your current role a great fit for you?
I get to do a lot of coaching and advising with clients, candidates, and colleagues, helping people unlock their next step through inquiry, questioning, deep listening, and empathy. I hold sessions to talk about their issue, mutually come up with solutions, and then advise them to write down what they've learned. I've learned some people do better talking about something first.
As a team, we like to have fun and people here are generally curious about and invest in each other. As a senior leader, that tone is one of my core values. Our values attract people.
What are your experiences with networking?
I've gotten every one of my jobs through networking. Morgan Stanley was a referral from my sister and Teach for America was through my friend Nataliya. A former colleague referred me to my New Leaders. By then, I knew Edgility's leader and when a good role opened, I went through the interview and hiring process.
I've learned if you don't have a bonafide number of relationships of people who can coach you and give you advice, you will struggle unless you are a savant. Most of my business development at Edgility is through referrals as well.
What are some key personal lessons about creating your own career path that you'd like to share with ArcVida's jobseekers?
Trust the people who love and care about you for advice and connections. Start with your circle of champions.
Own your story. Be confident in what you've lived: the good, bad, and ugly. You've learned in the totality of your experience. People remember stories, not biographies.
Be okay with getting out and meeting people. Relationship building is about unlocking the natural propensity of people to be generous. People respond to good energy and want to reciprocate that.
Visibility matters. People need to know who you are. I'm bullish about sharing on social media after I've had time to process my experiences.
Identity influences my values and actions. For example, my focus on coaching leaders to take actions to increase confidence and strategies that increase equity aligns with my values. Bringing to confidence every aspect of life by owning your story is the key.
How has COVID-19 impacted or changed your work? Your career?
My vision of what responsibility looks like for family shifted. My wife and I both work from home, so we must be in sync about who is doing what, when, and where. I have a loud voice so I've had to adjust where I worked. Raising a baby during COVID-19 was great because we spent so much time with her, but it was intense.
I also learned that we must be flexible with work and how it gets done. Be more productive but balanced. That means having work fit into life, rather than having life fit into work. I take more phone calls than Zoom because the cognitive load of being in front of the screen for hours is too much.
How does your company hire/work with college graduates of any age?
Autonomy and flexibility over how their work gets done. As an all-remote organization, that process can be interrupted. We do work that impacts communities of color in schools and non-profits. Placing leaders in the right spot to increase equity and support mission-based work. We're also unique that we are a for-profit organization in the mission space and have flexibility.
What makes us different at Edgility is that we talk to both people applying to jobs and usually can give 15 minutes about advice and connections. Candidates trust Edgility because we are accessible.
What attracted you to our mission and what are you excited to bring about your experience to help our clients?
What I've learned about ArcVida is not only their process but how to leverage relationships based on where job seekers are in their job search.
People put networking into a catch-all, but thinking about who you'll talk to versus actually speaking with them are two different things. Putting language to that to help coach people means adding a strategy to those different conversations at different phases. I'm excited to teach people skills that have carry-over behind the job. There are a lot of dividends that come from being well-connected.
What's Your Career Archetype?
I'm on the Labyrinth path.
Connect with Ron
Connect with Ron on LinkedIn
Follow Egility Consulting on Facebook and Twitter
Published on 5/2/2022