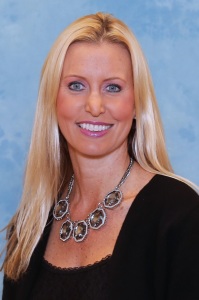 ArcVida is excited to welcome Sarah Richardson to our team, as a professional mentor!
About Sarah Richardson
Sarah Richardson is a transformative, inspirational, and results-driven business and technology executive who developed her leadership skills within large-scale healthcare and hospitality environments. She attains aggressive goals, catalyzes change, and advances sustainability by designing and executing high performance-based strategies, cultivating top-tier talent, championing customer-centric practices, and forging collaborative cultures.
With an enthusiastic and genuinely friendly attitude, Sarah radiates a sincere passion for delivering value and benefits to the teams she leads and serves. Her penchant for bringing out the best in people has proved vital to her success in building award-winning professional teams. She has been recognized as a "Woman Who Means Business" by The Kansas City Business Journal, a "Next Gen Leader" and "Rising Star" by KC Business Magazine, and an "Outstanding Executive" in 2018 by the Orange County chapter of Advancing Women in Technology. She is most proud that her work focuses on building lasting relationships across the continuum, leveraging technology to advance teammate engagement to build a committed and dedicated workforce.
Currently employed as the Vice President of IT Change Management at health services firm Optum, Sarah additionally serves as a board member for The College of Healthcare Information Management Executives (CHIME) - a professional organization for Chief Information Officers and other senior healthcare IT leaders. Sarah is also the Vice President of Advocacy for the Southern California Chapter of the Society for Information Management (SCSIM) and hosts the Healthcare Information and Management Systems Society (HIMSS) SoCal Podcast. Her publications, podcasts, and professional experiences are collected on her website and LinkedIn profile.
As a Certified Professional Coach, Sarah applies her training and professional experience to aid professionals of all levels in their pursuit of career success. "Career coaching is about empowering people to make decisions based on what's in front of them," Sarah says of the counsel she offers. "The dialogue becomes powerful when the focus is on possibilities versus limitations. Through a powerful combination of action and accountability, we craft real solutions to deliver results and achieve desired outcomes."
In her off hours, Sarah volunteers her time as a board member with the Los Angeles Children's Bureau. She is an avid scuba diver whose passion for conservation matches her ambition for guiding clients to careers they'll love: a mission she shares with ArcVida.
"I chose to join the ArcVida team because I like to create spaces where people can't wait get to their job every day," Sarah shares. "With a background in both hospitality and healthcare, I'm able to bring logic, service, and empathy to the table as we work to guide clients along their path to a job that aligns with their vision and values."
"Adding Sarah to our team is exciting because her training and passion for guiding professionals to career success is aligned with our mission of creating a world where people are happy and engaged in work they enjoy," says Elissa Unton, ArcVida's CEO and co-founder. "As we expand and grow, ArcVida will benefit from Sarah's deep experience in leading effective teams, developing strategy and guiding technical organizations, while our clients benefit from her coaching."
Jump Start Your Career
Get started with ArcVida by discovering your career Archetype! Your archetype will set you up to receive personalized career guidance from ArcVida mentors and leaders. If you'd like to get Sarah's guidance in jump-starting your career, schedule a free strategy call with ArcVida today!
Published on 1/20/2020